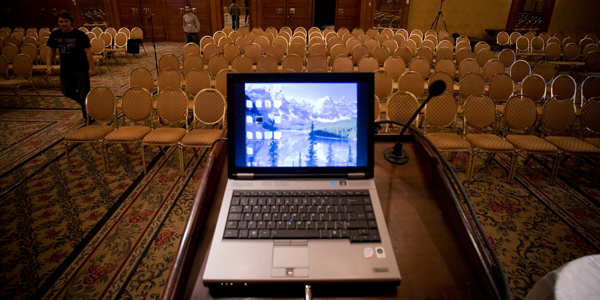 DemoCamp
Working on a project you think will be ready to present in January? You should apply for CUSEC's DemoCamp! DemoCamp rules fairly simple: you have 10 minutes to present your work, no slides, only working code. You'll then have a couple of minutes to answer questions from the audience.
This year there will be a panel who will be judging teams based on presentation skills, content, and ability to answer questions. The team with the highest scores will be invited to have dinner with our speakers and sponsor representatives.
DemoCamp will be hosted by Shopify's Joey deVilla. You can apply by filling out the form on our DemoCamp page.
Call for Proposals
CUSEC is looking for academic and tutorial speakers for our 2012 conference.
These sessions are 45 minutes in length, the time to be divided between the presentation and question period as the speaker sees fit.
If your proposal is selected, CUSEC will waive your registration fee and all your meals during the days of the conference will be covered. Unfortunately, we cannot afford to cover your travel expenses and lodging.
To apply, please fill out the form on our Call for Proposals page.
Applications for both DemoCamp and the Call for Proposals will be accepted until December 31st, 2011. You will be notified via e-mail if your team or your proposal has been accepted by January 6th, 2012.